Welcome to Zingos Lacrosse!
Welcome to Zingos Lacrosse Club!!!
The Zingos Lacrosse Club is an organization founded on the principle of providing elementary, middle, and high school-aged boys in Maryland, District of Columbia, and Northern Virginia with the maximum lacrosse experience. Building on the tremendous success of the M&D brand, M&D is expanding our organization to include the boys program. Our boys program is known as the Zingos Lacrosse Club. The term "Zingo", coined by Major League Lacrosse (MLL) outdoor pro league commentator Quint Kessinich, is used when a player hits a shot with some velocity from some distance.
Our goal is to provide access to top-notch coaches, world-class clinicians, and the highest level of competition. Zingos is about staying together as a team and developing new friendships that will last through the college years. We offer a college recruiting assistance to all of our prospective collegiate lacrosse players to explain the recruiting process, the "dos" and "don'ts" of college recruiting, and what players and parents can expect to occur. Zingos is the whole package. We offer the education and the championship-level teams all in ONE club, Zingos Lacrosse Club.
Each Zingos team practices once or twice before each fall tournament and each team practices two to three times per week during the summer months. In addition to the regularly scheduled practices sessions, Zingos offers some one-day instructional sessions conducted by top collegiate coaches and players in the country to teach players the latest skills and strategies in men's lacrosse. Over the years, we held clinics pertaining to shooting, dodging, defense, goaltending, and faceoffs. Our clinicians included players from Johns Hopkins University, University of Virginia, University of Notre Dame, University of Maryland, Loyola University, and Drexel University. Come see for yourself...
Thanks for visiting the Zingos web site. We hope to see you on the lacrosse field.
Zingos Announcements:
Learn more about our 2015-16 Coaching Staff
2018s Take MVP Title
2018's Take title at Lehigh Laxfest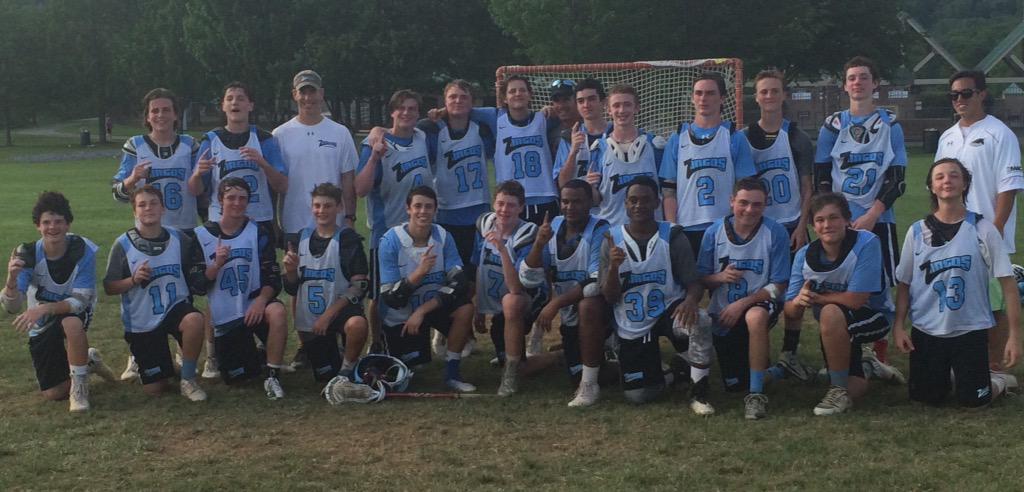 U13 Take Beach Lax Title